With over 15 years' supply chain experience, Racheal Pepere is Logistics Development Manager for Amart Furniture in Brisbane. Rachael has extensive experience working in large retail organisations. Management roles have included over four years as a team manager, four years as a shift manager, six years in planning, and one year of secondments to operations and distribution centre management (DCM) roles.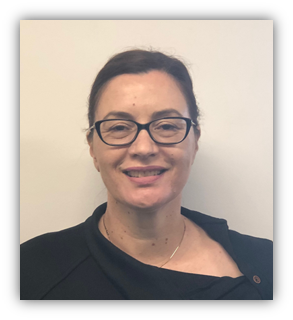 Siecap interviewed Racheal and other supply chain and logistics professionals in recognition of International Women's Day 2018 and this year's campaign theme, #PressForProgress.
Why did you choose supply chain?
I think supply chain chose me! The business and the industry measure me against my actions and results, not necessarily on my gender. I am recognised for my contribution and treated with respect. I also like to say that my dad drove trucks so it's in the blood!
What is your experience of being a woman working in the industry?
My experience has been incredibly positive overall. So much has changed and continues to change – innovation, technology, management practices.
I have also been fortunate enough to work with and for several strong female leaders in the industry in the last eight years, and indeed currently! One of these leaders once said to me: "You get what you accept". I have lived this motto in my career ever since. Strong female leaders are in our industry, demonstrating that leading in the right way is a fantastic contribution to supply chain consultants and logistics.
Could you tell us about some challenges you have faced and how you overcame them?
The biggest challenge I had was me! I believed early on that I needed to become a version of what I believed a leader should be: direct, hard, more like a man. I was often told that I was 'too soft'. This type of hardness was foreign to me but I persevered for several years. As you would expect, my career stagnated during this period. I gained results but lost working relationships.
The change came when a new mentor stated to me that who I am, my style, is fantastic! Being the best 'me', a better 'me', is the goal – not being someone else. I have never forgotten this. Constantly improving and developing myself and accepting feedback is intrinsic to my success.
What are you passionate about?
Our people – being able to coach and develop an individual or groups into becoming the best they can be, whatever that 'best' is.
Any advice to young women starting out?
Your style, sense of self, all of what makes you who you are – hold on to it but always look to improve. Find a great mentor who will develop, coach and, yes, challenge you. Have fun! Enjoy what you do!